Conductor



Name

Conductor (Jake)

Age

(28 in Magical Dog Years)

Gender

Male

Race

(Dog)

Relatives

(Joshua (father), Margaret (mother), Jermaine (brother), Finn (stepbrother))

Enemies

Voice Actor

John DiMaggio
The Conductor is a disguise that Jake came up with for Finn's surprise train mystery present in the episode "Mystery Train." Jake had the Gumdrop Girls paint his body to fool Finn into thinking that the Conductor was a different person. For Finn's present, the Conductor was the "murderer" who killed every person on the train except for Finn, including Jake himself. The Conductor acted really weird and creepy, which, ironically, made Finn conclude that he was not the murderer. At the end of the episode, Jake reveals that it was him the whole time and that this was all an elaborate set up for Finn's birthday.
Videos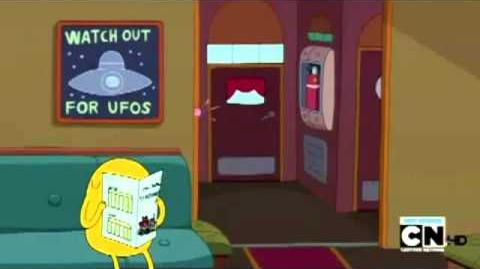 Gallery