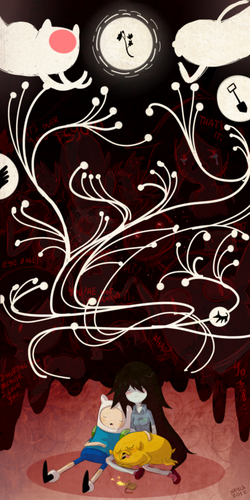 The Cherry Blossoms is a wand that made an appearance in the episode "Memory of A Memory." It belonged to Ash and he had obtained it by trading away an old Teddy Bear that Marceline loved to a Witch. The wand is stated to have real cherry blossoms and has a power to summon ghosts. In a fit of rage, Marceline broke up with Ash because he traded away the teddy bear for the Cherry Blossoms. Later in the episode, when Finn and Jake were searching for a certain memory in the Memory Core, the memory they found pictured the Cherry Blossoms. This might be because they symbolize the memory of Ash and Marceline's break up.
Gallery
Community content is available under
CC-BY-SA
unless otherwise noted.